Submitting a registration request
Users can submit a registration request from the IAM login page in two ways:
By clicking the Register a new account button: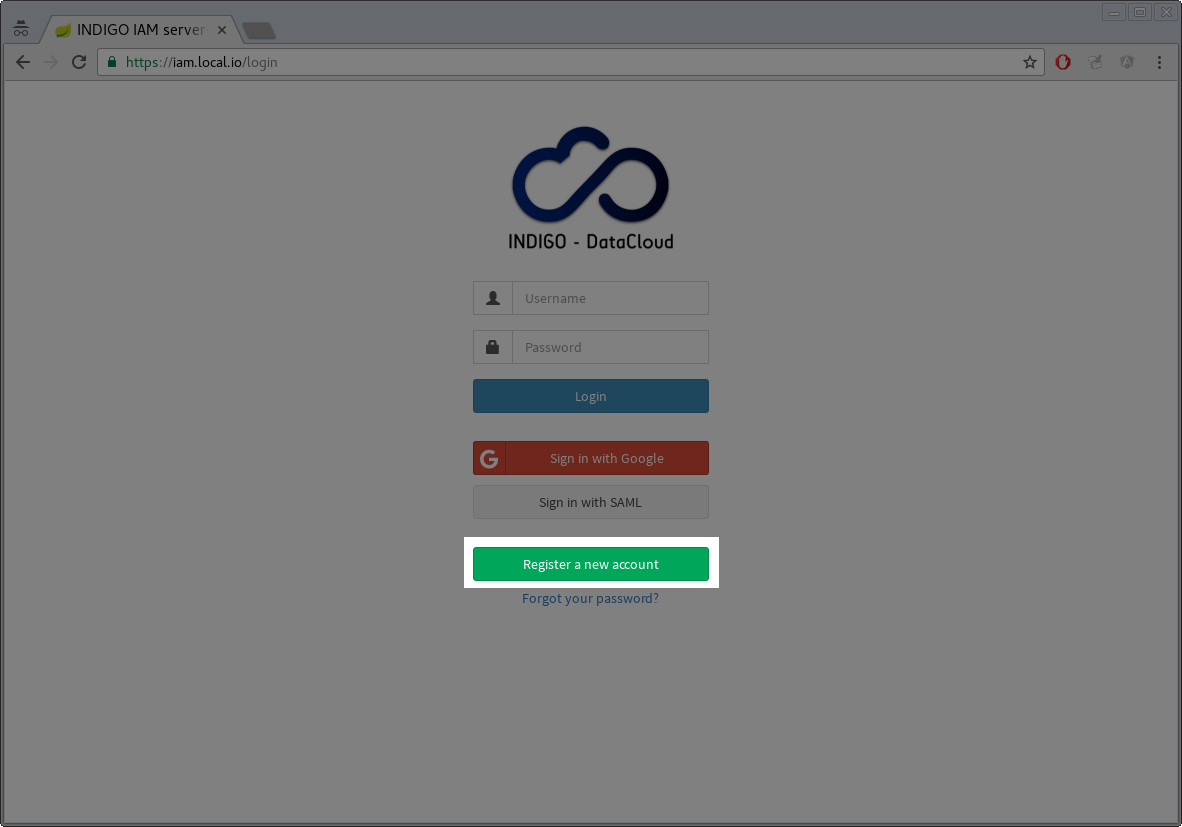 By attempting a login with an external authentication provider such as Google or a configured SAML IdP: in this case if the external authentication succeeds and the authenticated user is not registered in the IAM the user is taken to the registration form to confirm the registration requests.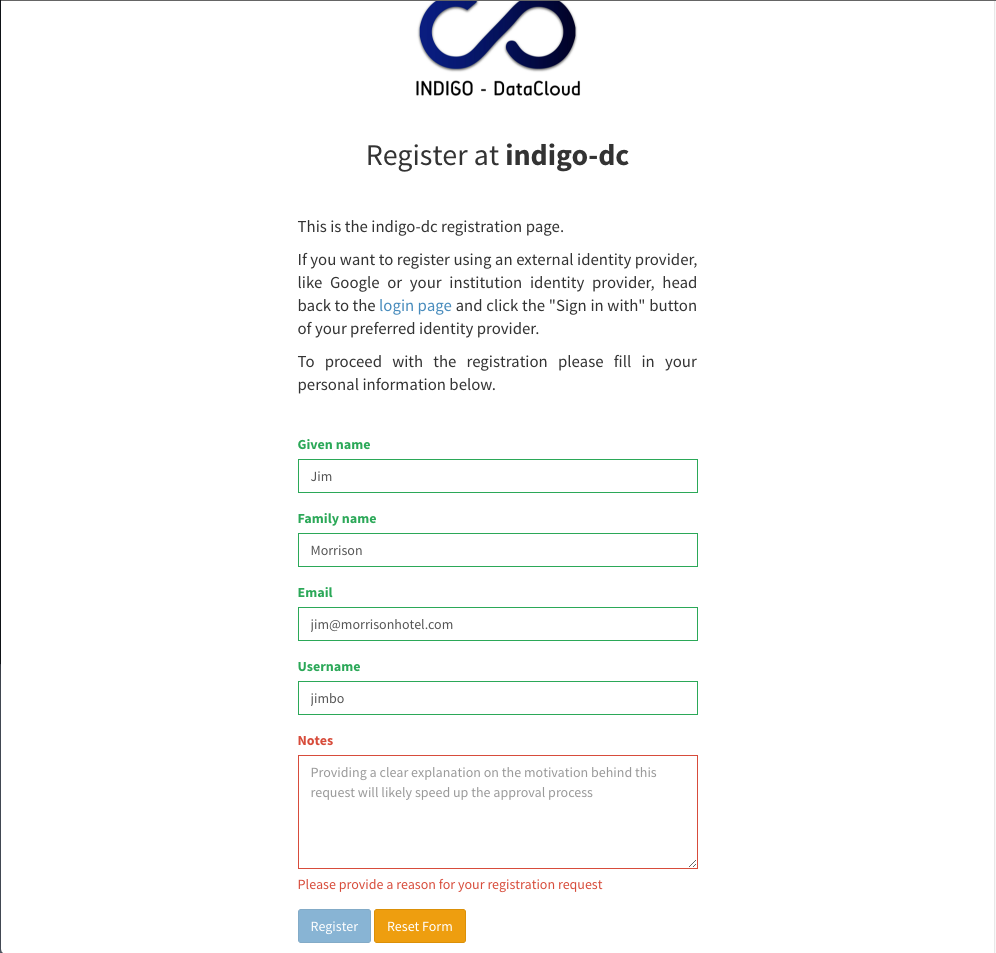 All the fields in the registration form are mandatory. The notes field can used to include extra information targeted at IAM administrators to clarify the reasons behind a registration request.